Meet the Editors Series : Thomas Roulet
Seminars Business Group : The De Vinci Research Center Business Group combines the expertise from research professors in innovation, marketing, human resources, and entrepreneurial strategy. Key areas of research include improving technological learning models, understanding the impact of digital strategies on business ecosystems, and improving B to B customer relationships.
Invited guest: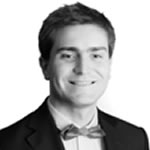 Thomas Roulet (PhD HEC Paris) is Senior Lecturer at the School of Management & Business at King's College, London. He also holds an appointment as Research Fellow of the Professional Service Firms Group at the University of Oxford, and is an affiliated faculty at HEC Paris (Society and Organization Research Center).
His research interests mainly lies at the intersection of economic sociology, organization theory and ethics. He looks at negative social evaluations (stigma, disapproval) and their antecedents (misconduct, norm violation) in the context of professional service firms (investment banks, audit firms) and cultural industries (theaters, museums). He serves as Editor-in-Chief of M@n@gement (CNRS 2).
Seminar Topic
As part of the 'Meet the Editors' series, Dr. Roulet will provide with a general overview of the journal (audience, scope, reviewing process), major research trends to be investigated, and type of expected contributions (qualitative, quantitative, mixed).
Registration