MSc International Business
Students will learn to master the latest tools and techniques that will give them a competitive advantage in today's ever changing world. It forms future executives that will play important roles in the business development of existing companies or start-ups. The programme combines an academic and practical approach to gaining competences needed to be a player in the international business environment.
The programme explores the various cultural and geopolitical characteristics of today's complex international business environment and prepares future managers to become members of the international community in this digital world. The course prepares students for career opportunities on the international scene in the field of management, digital marketing, corporate finance and trade.
Students will get the opportunity to visit French incubators, close encounters with the French Tech and professional fairs
For more information, please contact :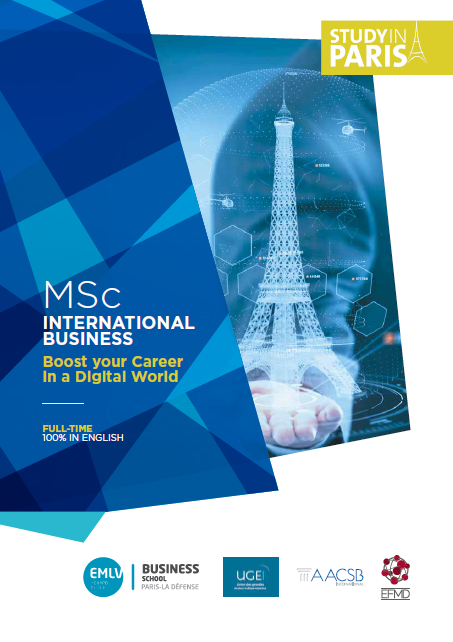 Zoë Jofeh
International Programmes Manager
Pôle Universitaire Léonard de Vinci
Tel : +33 (0)1 41 16 70 93
international.admission@devinci.fr