MSc Digital business Analytics
MSc Digital Business Analytics is designed to provide students with competencies and the know-how to thrive in dynamic business environments.
Participants will learn to master business analysis, advanced techniques and digital tools that will give them a competitive advantage in today's and tomorrow's business world.
It forms future executive consultants or managers to play crucial roles in decision making of organizations, technology strategy, corporate innovation, business optimization and development of existing companies or start-ups.
Contact :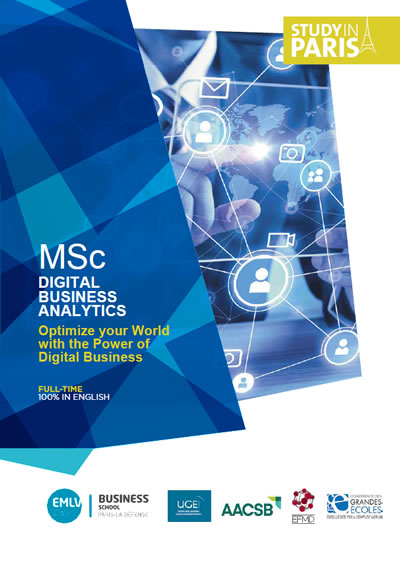 International Programmes Manager
Pôle Universitaire Léonard de Vinci
Tel : +33 (0)1 41 16 70 93
international.admission@devinci.fr