Meet the Editors Series : Bernard Leca
Seminars Business Group : The De Vinci Research Center Business Group combines the expertise from research professors in innovation, marketing, human resources, and entrepreneurial strategy. Key areas of research include improving technological learning models, understanding the impact of digital strategies on business ecosystems, and improving B to B customer relationships.
Invited guest: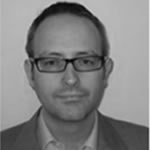 Bernard Leca (PhD Université de Lille) is Professor in Management Accounting and Control at ESSEC Business School (France).
His main research focuses on institutional theory and the way organizations or individuals can initiate and implement institutional change. He serves as Senior Editor of Organization Studies (CNRS 1).
Seminar Topic
As part of the 'Meet the Editors' series, Prof. Leca will provide with a general overview of the journal (audience, scope, reviewing process), major research trends to be investigated, and type of expected contributions (qualitative, quantitative, mixed).
Registration