On entrepreneurship and dishonesty – Ahmad Barirani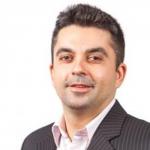 Ahmad Barirani is Associate Professor of Entrepreneurship at Pôle Universitaire Léonard de Vinci (Business Group). Ahmad's research interest falls within the economics of entrepreneurship and innovation fields of study. His has recently focused on researching differences between entrepreneurs and others in terms of their personality traits, as well as the job market consequences of selection into self-employment. Ahmad has also an interest in doing research on the consequences of different search strategies in innovative settings. From a methodological perspective, he has relied both on observational and experimental techniques.
Seminar Topic: On entrepreneurship and dishonesty.
Abstract: Are entrepreneurs more dishonest than others or do they become dishonest as a result of their occupations? We provide answers to this question through an experiment in which subjects (some of whom are entrepreneurs in their real life) can behave dishonestly without risking getting caught. Our results are not consistent with the notion that entrepreneurs are more dishonest than others, but rather suggest that entrepreneurial dishonesty is more likely to be associated with business settings.
Registration