MBA in Digital Marketing Strategy
The job priorities of MBA graduates have changed in recent years with a strong emphasis on task diversity, intellectual challenge, and life balance. The MBA in Digital Marketing strategy aims to give the students the necessary skills to achieve a successful career in the digital sector. Our main objective is to provide the students with the tools for analysis of an evolving sector. Our second objective is to teach them leadership and management skills that are necessary in a very competitive sector like the digital one.
The core of the MBA consists in courses on digital marketing and communications: digital and social media marketing strategy, web marketing, cross canal marketing, digital communication, E-business, internet of things.
The students will develop the competencies to evaluate, analyze and create digital marketing campaigns, digital communication campaigns, digital advertising, e-business and marketing of IoT websites and web projects, web start-ups.
For more information, please contact :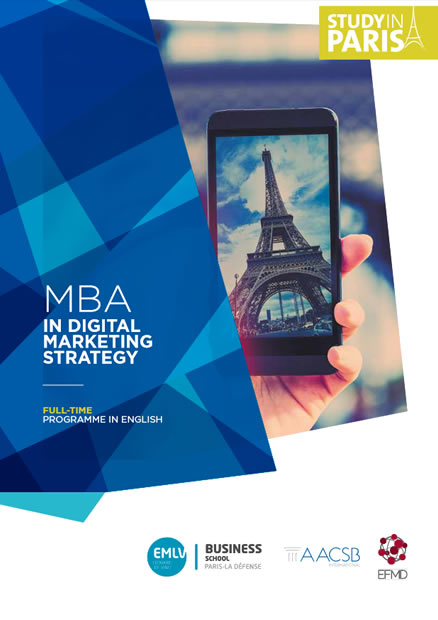 Zoë Jofeh
International Programmes Manager
Pôle Universitaire Léonard de Vinci
Tel : +33 (0)1 41 16 70 93
international.admission@devinci.fr