MBA in Business Transformation
Numerical changes, evolution of business and the opening of international markets drive company transformation. Managers need to develop strategic responses, align their organisations and become pro-active in digitalisation activities.
The MBA in Business Transformation is organised to  provide you with the multiple skills required to manage change within businesses.
This programme is designed for managers with professional experience, wishing to participate in the transformation of organisations and to have control over the new and complex organisational challenges.
For more information, please contact :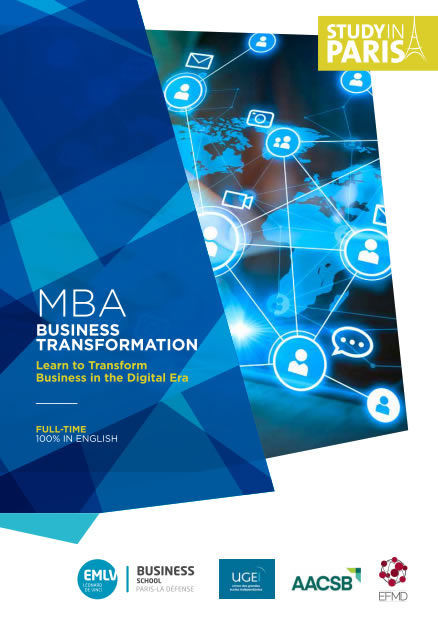 Vaghé LUDINARD
International Programmes Manager
Pôle Universitaire Léonard de Vinci
Tel : +33 (0)1 41 16 70 86
vaghe.ludinard@devinci.fr